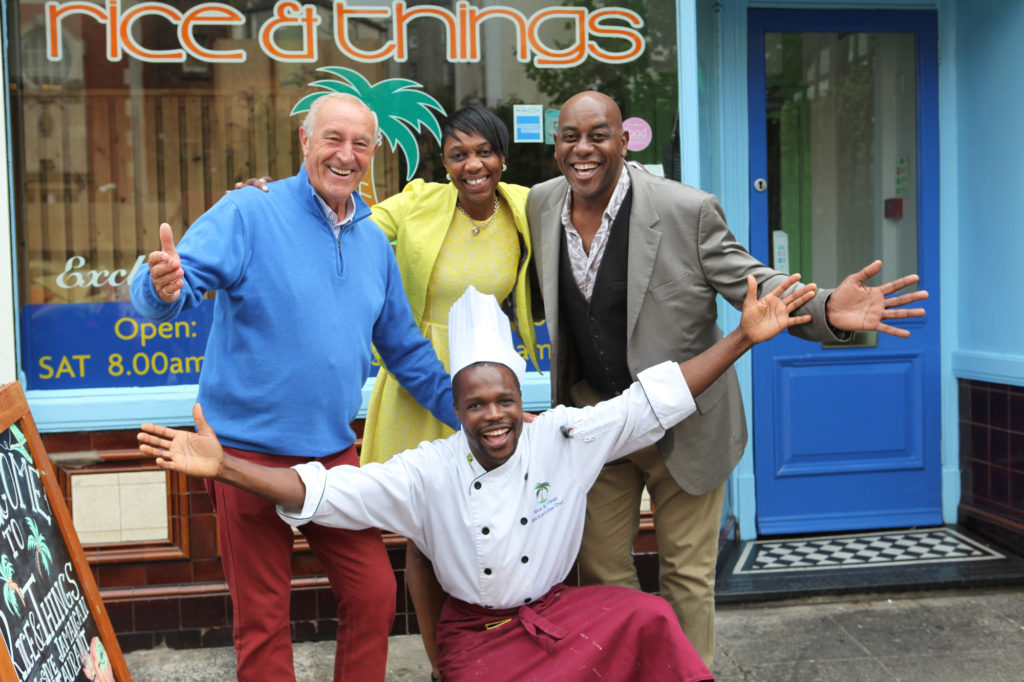 From start to finish it was a bit of an adventure. From having the small space of Rice and Things overrun with camera crews, to the amazing personality that is Ainsley Harriott, it was a great experience. Chef, over two days, exposed Ainsley to the way we cook 'Rice and Things' style, following which Ainsley was inspired to cook his own dish with a little bit of Rice and Things flair!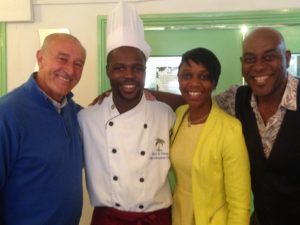 The star of the show was Len Goodman. As he admitted in the show, he was really a novice when it came to Jamaican cooking, but he tried everything Chef placed in front of him! He absolutely loved our mother's stuffed chicken breast, with callalou and Jamaican herbs and spices. But he also tasted our signature dish of curry goat and rice, ackee and saltfish and the vegetarian's choice – veggie chunks and beans.
Over the two days we had a blast, and would welcome them back to the restaurant with open arms, any time they are in Bristol!