What an eighteen months it has been.  Our world has changed, and we have not been immune.  Two major life events, the global pandemic and the world-wide momentum of "Black Lives Matter".  Being a Jamaican restaurant nestled in the heart of a myriad of communities we have held the hands of customers who have suffered deep loss at the hands of the pandemic, and those who have survived.
As you know, to keep staff and customers safe we have stripped back to takeaway only. As we move into the colder winter months we will continue this, mindful of challenges with flu and COVID19 alike.  We are currently thinking about how we can offer some of the services you love, albeit a little differently.  Watch this space!
Thankfully we have been able to stay open since March 2020 and have provided a wide daily standard menu.  Our opening hours have changed, but we continue to offer a 7 days a week service.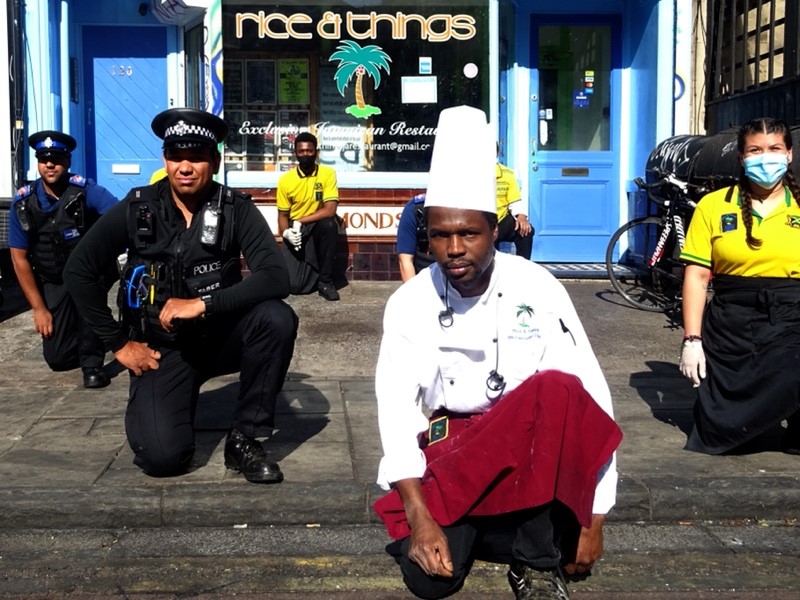 We are as committed as ever to racial justice, and stand shoulder to shoulder with all community partners to deliver this.  Race equality is an everyday experience – we will continue to do what we can to support structural justice.